SEX OFFENDER WARNING: STONEY CREEK ON CA KEITH CONSTANTIN NOW IN KING TOWNSHIP
Update January 14, 2016
York Regional Police in Ontario, Canada have alerted the public about this high-risk offender, who is now living in King Township.
According to investigators, Keith Theodore Constantin, 35, poses a risk to the community – specifically children. Police say he is living in a rural area of King Township, near Highway 9 and Highway 27.
Constantin was released after serving a four year sentence for sexual assault with a weapon and an 18 month sentence for breach of a curfew condition.
Constantin must adhere to an order that requires him not to be alone with anyone under the age of 16 unless the minor is accompanied by an adult over the age of 18.
The order also stipulates he can't be in any daycare, swimming area, school ground, playground and community centres where child are present. He can't drink, purchase or possess alcohol or drugs.
Constantin has also been convicted for sexual assault, assault with a weapon, assault, robbery and possession of explosives.
The York Regional Police high-risk offender unit,the Ministry of Community Safety and Correctional Services Probation and his parole officer will keep Constantin under strict supervision
UPDATE: 8/8/2014 Toronto – Convicted sex offender Keith T. Constantin, 35, is back in jail awaiting his next court appearance.
The RINJ Foundation had issued a press releasewarning the public of this dangerous offender who had been released and was at large saying he sought to rape and murder.
He made a brief appearance in a Hamilton courtroom Wednesday, his second since being arrested Friday for allegedly violating a curfew restriction he'd agreed to in a peace bond with Hamilton police.
Justice of the peace Mary Shelley ruled the Aug. 11 appearance would be by way of video, suggesting his actual bail hearing will happen at an even later date.
Keith Theodore Constantin, a convicted rapist whose move into an east end neighbourhood was met with uproar, has been rearrested for release condition violations.
Constantin, 35, has a criminal history that began "early in life" and includes "violent offences, weapon related offences and sexual offences against males and females, adults and children," according to Parole Board documents.
July 26, 2014 – Keith Theodor Constantin says he will reoffend (rape and murder)
The RINJ Foundation shares a warning to the public of the release of a particularly dangerous inmate from the Canadian federal prison system. The inmate was held for the full term of his prison sentence. He has in the past been found guilty of violent criminal offences, weapon related offences and sexual offences against males and females, adults and children.
Mr. Keith Constantin did not make a good impression among his fellow inmates and Corrections Officers and was held in segregation many times. He admits to having urges of re-offending against children and young women and he says he has thoughts of killing.
Canada has a Criminal Code provision for seeking a "Dangerous Offender" (DO) status for inmates who present as being dangerous to the public. Offenders can be held in prison for indeterminate periods of time once a court has decided that status. The Crown Attorney who prosecuted his last matter suggested in open court that he would consider that if Mr. Constantin re-offends.
Significant changes to the high-risk offender provisions were contained in The Tackling Violent Crime Bill that  came into force on July 2, 2008. The reforms include these provisions:
An offender who gets a third conviction for a primary designated violent or sexual crime that should result in a sentence of at least two years is now presumed to be a dangerous offender, if two previous convictions each resulted in a sentence of two years or more. The offender is given an opportunity to show why he or she should not be designated a dangerous offender;
When an individual is convicted for a third time of a "designated offence", the Crown prosecutor has a duty to confirm to the court that a dangerous offender application has been considered;
Where the court is satisfied that the offender meets the Dangerous Offender criteria in section 753, in all cases the individual will be designated a Dangerous Offender. The designation is for life.
Once designated as a Dangerous Offender, the court will impose a sentence that must ensure public safety, which can be either;

An indeterminate sentence of imprisonment, with no chance of parole for 7 years;
A regular sentence of imprisonment for the offence, plus a Long-term Supervision Order in the community of up to 10 years after the regular sentence has expired; or,
A regular sentence of imprisonment for the offence.

An individual who is designated as a dangerous offender but does not receive an indeterminate sentence of imprisonment will be subject to a re-determination of the indeterminate sentence if that individual subsequently breaches a condition of their Long-term Supervision Order or commits another serious personal injury offence. The Crown will not have to satisfy the court that the offender is a dangerous offender for the latest offence;
The duration of peace bonds placed on individuals who are a high-risk to commit sexual and/or violent offences and who have been convicted of such offences in the past has been increased from one to two years; and
The conditions that can be imposed under peace bonds have been expanded to include residency, electronic monitoring, treatment and others.
It would seem that Mr. Constantin is either shy of or near the threshold of DO status but if a court would give weight to the fact that he himself at one point suggested to the parole board that he should not be released because he will re-offend, another provision could be applied.
Immediate action The RINJ Foundation may urge as an "intervenor" is among the residency, electronic monitoring, and treatment remedies attached to a 2-year peace bond, this for public safety concern, all within the framework of the The Tackling Violent Crime Bill and within the power of the Court on consent of all parties.
Keith Theodor Constantin is white, 5'9", 240lbs, (heavy build) short brown hair and at the time of release on 25 July, 2014 he was clean shaven.
With a constantly escalating level of violence in Mr. Constantin's criminal offences since his teens, there comes the attached concern that Mr. Constantin has expressed to his parole hearings that he feels he has no control over his conduct and he will commit even worse crimes.
Mr. Constantin has been diagnosed with some severe mental illnesses but there are conflicting reports in his files about the severity and type of his conditions which in any case are no small measure of disturbance. In any conclusion, Mr. Constantin is a danger to the public, particularly to the weak and vulnerable. RINJ Foundation experts suggest that this offender will select any person as his next victim, probably with complete randomness. He admits he is a danger to the public.
Mr. Constantin will likely be on the move as he has been driven from the Hamilton area into Stoney Creek near the Fruitland Road where it is believed he has contacts he made while serving prison time. This is an area that has more than twenty registered sex offenders.
Mr. Constantin has served his prison time and is entitled to all the rights of any Canadian with certain release stipulations.
If you should see Mr. Constantin nearby playgrounds or any place where children would be, or in the company of any minor person without significant supervision by an adult 18+, you should immediately notify police in your area.
He is:
Not to be alone with anyone under the age of 16 unless that person is accompanied by a responsible adult over 18 years old.
Not to be present at any day care, swimming area and/or public swimming area, school ground or playground where one might reasonably expect children to be present or any community centre where children are present.
Abstain absolutely from the possession, purchase or consumption of drugs, narcotics, controlled substances or marijuana, expect in accordance with a medical prescription, and alcohol or alcohol-based products.
Call Stoney Creek local police at 905-546-3832 or Crime Stoppers at 1-800-222-8477 should you be in a position to supply assistance to police in the above.
Don't attempt to take the law into your own hands. Mr. Constantin is a released offender who must abide the above conditions but otherwise has all the other rights and freedoms any law-abiding Canadian citizen is entitled to. Mr. Constantin's record suggests that if provoked his conduct is completely unpredictable and you would put yourself, him and others in grave danger if you attempted any vigilante act.
Call Stoney Creek local police at 905-546-3832 or Crime Stoppers at 1-800-222-8477 should you be in a position to supply assistance to police in the above. Call 911 if you see an immediate risk to the safety of people or property.
___________________________________________________________________________
Clairmont: Rapist's victim living in fear: 'I can't forget. I am scared'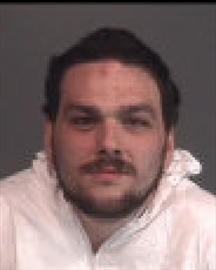 CONSTANTIN
Convicted sex offender Keith Theodore Constantin.
Hamilton Spectator
She trembles as she describes the night Keith Theodore Constantin raped her.
She speaks softly. Her words are simple. Yet the story she tells is graphic and disturbing. It sheds light on why Hamilton's police chief has taken the rare step of warning the public that Constantin is out of prison and living in our midst.
"I can't forget," she says. "I am scared."
She is scared, in part, because of a letter she says she received from someone Constantin was behind bars with.
"It said 'Keith's getting out and he's going to come and see you,'" she says.
Her name is protected because she is the victim of a sexual assault. I can tell you she is 32 and living in fear. She is a fragile soul, with mental and physical health issues. And she is speaking out because she wants you to know Constantin is a dangerous man.
She met him seven years ago when he began dating her lodging home roommate.
"He acted kind. He acted nice. Everything was OK," she recalls.
She did not know he was convicted in 2000 of sexually assaulting a boy he had lured to a park. Or that he had sexually assaulted a 45-year-old blind woman he lived with in a second-level lodging home. She did not know he had been released from prison less than two months earlier after serving time for robbing two variety stores. Nor did she know he was considered a high-risk offender with a pattern of escalating violence.
The Parole Board of Canada made him serve his entire four-year sentence for the robberies due to his bad behaviour in prison.
The woman says, despite obstacles, she led a happy life at the time. She was 25, with depression and epilepsy which caused frequent seizures. She lived in a lodging home because she "needed support."
The roommate planned a surprise birthday party for Constantin at his parents' home near Gage Park. They lived on the main floor, he was in the basement.
It was Sept. 10, 2007.
At the end of the party, the victim had a seizure. Afterward, she was lying on Constantin's couch, weak and exhausted. All the other party guests left — including her roommate.
She was alone in the basement with Constantin, his parents upstairs.
"He lifted up my skirt," she begins.
He cut her clothes off with a knife, she says, then held the blade to her throat. He bound her wrists behind her back with a wire coat hanger.
"Every time I cried he punched me in the head and he had rings on his fingers."
He dragged her to the bedroom and told her, "Shut up or I will kill you," court would hear later.
"I covered my head because I didn't want to see anything."
For 90 minutes he sexually assaulted and beat her. When he finished, she dressed and ran from the house.
Constantin was arrested for sexual assault with a weapon, assault with a weapon and breaching a peace bond. Eight days before the rape, police obtained a peace bond to restrict his movements out of fear he might hurt somebody.
Before the case could go to trial in the summer of 2009, the victim had a series of seizures due to stress. She was admitted to hospital and placed on suicide watch. As a result of those seizures, she now uses a walker.
The Spectator reported at the time that "with the alleged victim not well enough to testify, Constantin accepted a last-minute plea deal that saw him sentenced — given credit for time served in pretrial custody — to the equivalent of an eight-year prison term."
He was ordered to serve half his sentence before having parole eligibility. The Crown attorney at the time said if Constantin was ever to be found guilty of another violent assault, a dangerous offender designation would be sought.
Skip ahead to last week. On July 23, Constantin reached his warrant expiry date, according to the Parole Board of Canada, and was released from prison. Two days later, Chief Glenn De Caire issued Constantin's photo to the public and warned he was living "near Gage Park" — the very neighbourhood and possibly even the same house where the rape took place.
His victim learned from the news that he was back living in her community. Since then, she says, "It hasn't been good."
"I'm having a lot of flashbacks. I can't wear skirts anymore, because I feel invaded. I just feel naked. I don't go outside because I'm afraid of running into him. I'm scared of him finding me and getting mad and doing it again."
He is bound by a peace bond that prohibits him from being alone with anyone under the age of 16, from being near places where children are expected to be, and from possessing or using drugs or alcohol.
He is described as a white man, 5-foot-9, 240 lb. with a heavy build, short brown hair and "presently clean shaven."
By Monday, more than 1,000 people had signed an online petition calling for the convicted rapist to be removed from the city. Late that afternoon, police issued another release saying Constantin had moved to a new home near Fruitland Road. A petition to move him from there has nearly 1,000 names.
That is no comfort to his victim.
"I'm having nightmares now," she says. "I keep seeing his face in my head."
Susan Clairmont's commentary appears regularly in The Spectator. sclairmont@thespec.com
905-526-3539 | @susanclairmont